Danish seafarer training sees record number of women trainees
2023-08-08
It is reported that the number of female students enrolled in Danish seaman training programs has increased by 67%. Of the 860 prospective students, 50 were women. Last year, the number was only 30.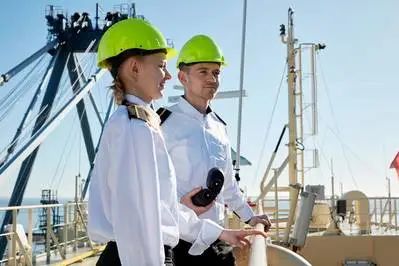 Anne Windfeldt Trolle, director of labor markets, recruitment and training at Danske Rederier (Danish Shipping), said: "We are working hard to attract and retain more women into the industry, which is why I am very pleased to hear that there are a record number of women wanting a career at sea new highs."
Including those employed on Danish ferries, about 10% of seafarers are women; excluding them, only about 4% of seafarers are women.
Danske Rederier has purposefully recruited more women into the industry and maritime education in recent years. Anne Windfeldt Trolle said: "Maritime education remains one of the cornerstones of our efforts to get more women choosing careers at sea, so hopefully this is just the beginning of a more equal distribution between the genders in maritime education."
By 2023, Danish shipping companies will have 17 percent female employees, up from 15 percent in 2019.
It is reported that Danish maritime education related institutions, including Fredericia College of Mechanical Engineering, Martec - Maritime and Technical University College, Copenhagen Svendborg Mechanical Engineering College, Svendborg International Maritime Academy, SMS Aarhus Mechanical Engineering College, etc. Encourage female students to join the study.
In fact, the Danish shipping giant Maersk has been leaning towards women when recruiting seafarers since last year. On the occasion of the first International Maritime Women's Day last year, AP Moller-Maersk (Maersk) also announced India's first seafarer training program specifically for women . At the same time, Maersk pays more attention to the status and rights of female seafarers. In May of this year, Maersk launched a special recruitment campaign for female seafarers.