Global Tanker Market's "Shadow Fleet" Has Reached 1,000 Ships
2023-05-13
Vortexa, a data analysis company, estimates that since January 2021, there are currently 1,000 "shadow tanker fleets" in operation around the world. These tankers operate in various so-called opaque markets, of which 745 were very active in the first quarter of this year.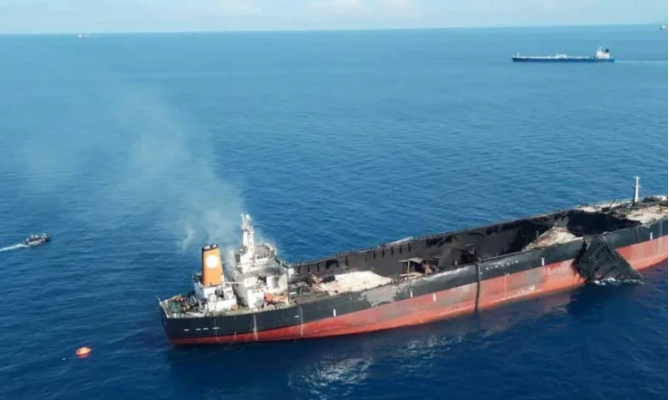 Different analysts have different definitions of "shadow fleet". Vortexa's definition of a "shadow fleet" includes product and crude oil tankers transporting Russian cargo without regard to the price cap mechanism, as well as tankers involved in Iran or Venezuela trade. The Vortexa analysis excludes tankers that operate internally and ships that receive sanctions exemptions.
Meanwhile, at broker BRS, the latest analysis shows that the "shadow fleet" is still expanding, but at a slower rate than it appears to be earlier this year.
The latest update from the BRS shows that 758 tankers in the so-called "shadow fleet" are active, up from 731 a month ago.
"It shows that the growth rate of the shadow fleet is slowing," commented Andrew Wilson, head of research at BRS, agreeing with many S&P brokers who have recently noticed signs of a slowdown in sales of older tankers.
Because there are so many nuances, BRS believes that the "shadow fleet" should now have a variety of characteristics, as shown in the following diagram:

Since the Russia-Ukraine conflict, the size of the global "shadow fleet" has more than tripled.
Major classification societies, regulators and insurers have shunned some of their shipowner clients linked to Moscow, Tehran and Caracas, and the "substandard" tanker tonnage has subsequently run into trouble at many destinations around the world due to growing All these facts, exacerbated by the increasing use of ship-to-ship transshipment business, prove that the global shipping insurers are under great pressure.
Last week, an explosion on an uninsured 1997-built Aframax bulk carrier killed three crew members and polluted the nearby coast with oil.
An empty Aframax tanker, the Pablo, owned by a Marshall Islands shell company, exploded in Malaysian waters, possibly as a result of hot work on the cargo deck, killing three of the 28 crew members, almost The entire top deck was damaged.
It was unclear who would pay for moving the wreckage and cleaning up the spill, because the ship did not have explicit insurance, according to multiple shipping databases. The current ownership of the ship has changed hands three times and changed flag four times in just three years.
"The growth of the shadow fleet, especially since the introduction of the Russian oil price cap, should be on everyone's radar," commented Mike Salthouse, sanctions specialist and head of external affairs at P&I club NorthStandard.
"It is a simple fact that more and more vessels transporting oil are being insured, marked and classified as agencies and countries that do not provide any of the technical and regulatory oversight that we expect, and those that do Lack of experience and likely lack of financial capacity to handle a major incident," said Mike Salthouse.