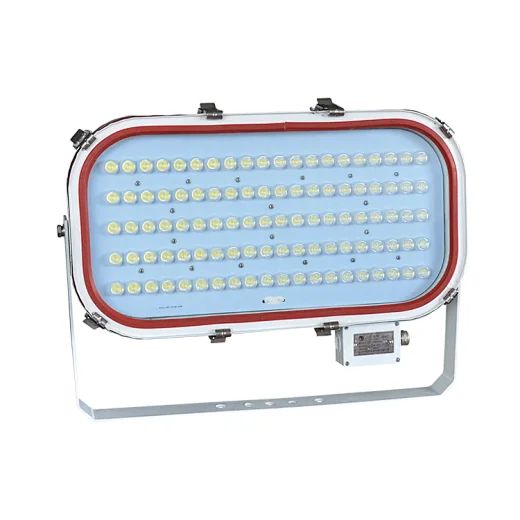 TG20 IMPA 791835 791836 791837 Stainless Steel Marine Flood Light LED 85-265V 30W/50W/100W
TG20-30 TG20-50 TG20-100
Minimum order quantity:
1
30W 50W 100W LED MARINE FLOOD LIGHT FIXTURE - TG20
IMPA CODE: 791835 / 791836 / 791837
A vibration-proof, shock resistance and robust flood lighting with High-brightness LED. 1/6 of power consumption compared with incandescent lamp.
Bozhou Marine is specializing in the production and sales, research and development of a variety of marine electrical equipment. At present, our main products include: marine navigation signal lights series, marine led lights, marine fluorescent lights, marine incandescent lights, marine flood lights, marine search lights series, marine explosion-proof light series, electrical connectors series, electric bells, marine bulbs and other kinds of marine fittings, yacht fittings.
The scope of application
Fit for projecting illumination in outdoor place such as ship, dock port, store place and stadium.
Products characteristic
1. The shell is made of good stainless steel, with high strength and good corrosion resistance;
2. It adopts good LED illuminant, the work life can be more than 50,000 hours. Energy-saving, high lighting and environment protection, lamp beads luminous flux in the 120 LM/W, long life, low power consumption, color index greater than 80, light angle of 120°;
3. LED drive adopt stable performance components to ensure long life of the drive circuit, constant current circuit design,and there is a short circuit and overload circuit protection to ensure LED long term and stable work.
Production authentication
1. Approval by CCS(China Classification Society), certificate number ZJ20P4028-7.
2. Conform to international IEC Norm and National standard GB7000.7-2005.
3. Conform to《GRADE ENTRY NORMS FOR STEEL SHIPS》 .
4. Patent No.:ZL 2014 2 0804541.5.
5. By the American Bureau of Shipping"ABS"certification, certificate number 18-SQ1799333-PDA
Model
TG20
Voltage
90-270V
Light source
LED
Power
30W
50W
100W
Luminous flux
3000LM
5000LM
10000LM
Material
Stainless steel
Protection class
IP67
Cable outside Diameter
Φ9-Φ14