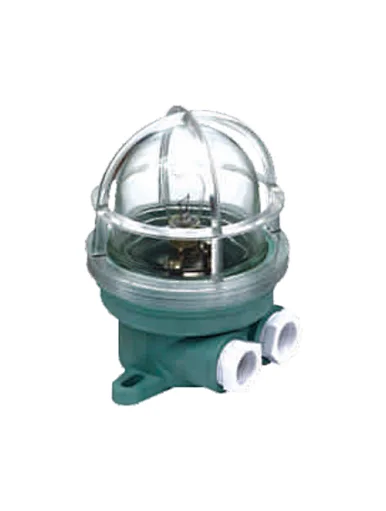 The scope of application
Applied to the ships as for navigation lamp signal or use for anchor and take the ground as lamp signal.
Products characteristic
1. The shell is made of good quality steel, lampshade adopts good quality glass.
2. The shell structure has good seal performance, and it is convenient to install and remove.
Model

CXH8-1

CXH8-2

Material

Steel

Plastic

Voltage

110V/220V

24V

Wattage

40W

15W/30W

Lamp holder

E27

B15d

Visibility

3N.M

2N.M

Level arc

360°

Visibility

2N.M

Protection class

IP55

Cable outside diameter

Φ10-Φ12

Color of glass

Transparent