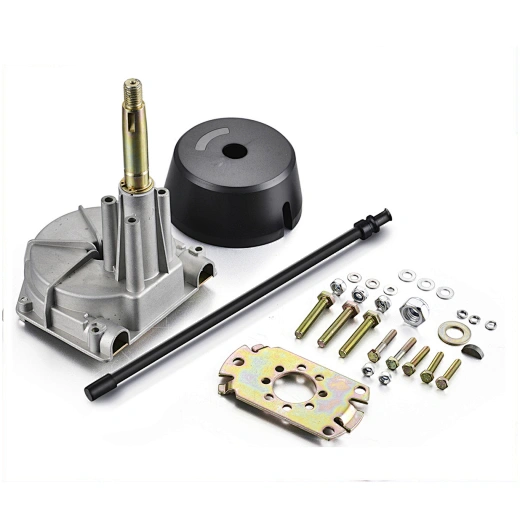 Quick Connect Rotary Steering System For Boat BZYK-7B
BZYK-7B
-Thread connect, easy installation
-Applicable for boat length : 9mtrs for outboard and 10.5mtrs for inboard engine
- Suit for horsepower between 75-115HP
Construction Details:
-Helm Cover : High Press Die Cast Zinc Alloy, Shot Blast finishing
-Shaft: Galvan ized Steel
-No. of steering Wheel Turns : 3 approx
-Max steering wheel dia.: 16inch(400mm)
-Minimal feedback
-Bezel kits made from engin eering plastic,90 degree and 20 degree options
-The steering helm is a gearbox arrangement mounted on the dashboard of the boat.