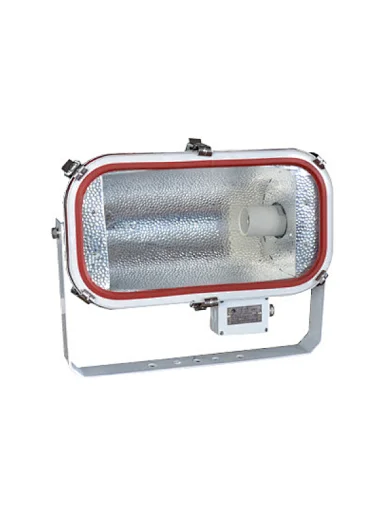 TG5 IMPA 791821 791822 Stainless Steel Marine Flood Light E40 100-230V 250-400-1000W
TG4 TG5 TG6
Marine Flood Light Fixture For Halogen / HPS / MHI Lamp - TG4 TG5 TG6
IMPA CODE: 791835 / 791836 / 791837
This floodlight of H.P. sodium light illuminates a larger area than the circular type of incandescent or mercury projector. Also used for funnel lighting and very efficient for use in dense fog. Vibration proof, water proof and airtight. Furnished without lamps. Accompanying ballast is another order.
Bozhou Marine is specializing in the production and sales, research and development of a variety of marine electrical equipment. At present, our main products include: marine navigation signal lights series, marine led lights, marine fluorescent lights, marine incandescent lights, marine flood lights, marine search lights series, marine explosion-proof light series, electrical connectors series, electric bells, marine bulbs and other kinds of marine fittings, yacht fittings.
The scope of application
Applied to projecting illumination in outdoor place such as ship, dock, port, store place and petroleum platform and etc.
Products characteristic
1. Made of good quality stainless steel, the lampshade is made of toughened glass, and high-purity aluminium reflector, it has good reflecting effect.
2. Compact structure and beauty appearance, good seal and anti-corrosive performance, adjust upside 90°, down 45° angle.
Production authentication
1. Approval by CCS(China Classification Society), certificate number ZJ20P4028-6.
2. Conform to international IEC norm and national standard GB7000.7-2005.
3. Conform to《GRADE ENTRY NORMS FOR STEEL SHIPS》.
Model
TG4
TG5
TG6
IMPA Code
791821-791822
Power
1000W
250W
400W
250W
400W
Light source
Halogen lamp JTT
HPS lamp
Metal halide lamp
Luminous flux
22000LM
26000LM
47000LM
20500LM
36000LM
Voltage
110V/60Hz / 220V/50Hz / 220V/60Hz
Lamp holder
E40
Material
Stainless steel
Protection class
IP67
Cable outside Diameter
Φ12-Φ14
Annex
Ballast box