STAND-OUT FEATURES OF MARINE EXPLOSION PROOF LIGHT YOU SHOULD KNOW | Bozhou Marine
2023-06-25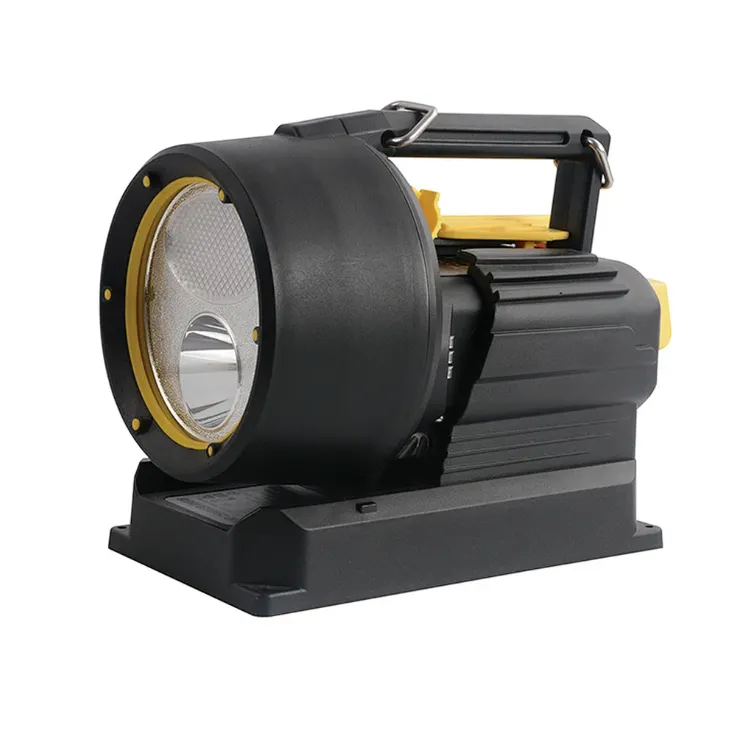 Marine environments present unique challenges when it comes to lighting. The harsh conditions, including moisture, corrosive elements, and potentially explosive atmospheres, require specialized lighting solutions that can ensure safety and reliability. One such solution is the Marine Explosion Proof Light, designed specifically for marine applications. In this passage, we will explore the standout features of Marine Explosion Proof Light that you should know.

Hazardous Environment Compatibility: The primary purpose of Marine Explosion Proof Lights is to provide illumination in hazardous environments, where flammable gases, vapors, or dust may be present. These lights are constructed with materials that can withstand the corrosive effects of saltwater, chemicals, and other harsh marine elements. They are also designed to prevent the ignition of flammable substances, reducing the risk of explosions.

Explosion-Proof Design: Marine Explosion Proof Lights feature a rugged and robust construction that ensures they can withstand potential explosions. These lights are engineered with explosion-proof enclosures, which can contain any internal explosion and prevent it from igniting the surrounding atmosphere. This critical safety feature protects both personnel and valuable marine assets.

Certifications and Compliance: Marine Explosion Proof Lights undergo rigorous testing and certification processes to meet industry standards and regulations. They are often certified by organizations such as the International Electrotechnical Commission (IEC), American National Standards Institute (ANSI), and Underwriters Laboratories (UL). These certifications demonstrate that the lights have passed stringent safety and performance criteria, giving users confidence in their reliability.

High Durability: Marine environments subject lighting fixtures to extreme conditions, including heavy vibrations, strong winds, and constant exposure to saltwater. Marine Explosion Proof Lights are built to withstand these challenges, featuring robust housing materials such as marine-grade stainless steel, aluminum, or corrosion-resistant coatings. They are designed to resist impacts, vibrations, and other mechanical stresses, ensuring long-lasting performance in demanding marine applications.

Optimal Light Output: Marine Explosion Proof Lights provide excellent illumination to meet the specific requirements of marine operations. They employ high-quality light sources, such as LED technology, which offers energy efficiency, long lifespan, and superior lighting performance. These lights can deliver bright, focused beams or wide-angle illumination, depending on the specific application and lighting needs.

Versatile Mounting Options: Marine Explosion Proof Lights come with various mounting options to suit different installation requirements. They can be mounted on walls, ceilings, poles, or other surfaces, offering flexibility in positioning and directing light where it is needed most. This adaptability ensures optimal lighting coverage in different areas of marine vessels, platforms, docks, or other maritime installations.

Enhanced Safety Features: Safety is of paramount importance in marine environments, and Marine Explosion Proof Lights incorporate several features to ensure the well-being of personnel. Some models may include emergency backup power options, allowing the lights to remain operational during power outages or emergencies. Additionally, advanced thermal management systems prevent overheating, reducing the risk of fire hazards and extending the lifespan of the lights.

Maintenance and Cost Efficiency: Marine Explosion Proof Lights are designed to minimize maintenance requirements and associated costs. With their durable construction, these lights can withstand extended periods of operation without frequent replacement or repair. The energy efficiency of LED technology also contributes to cost savings, as they consume less power compared to traditional lighting sources.
In conclusion, Marine Explosion Proof Lights offer a range of standout features that make them ideal for lighting in marine environments. From their ability to withstand harsh conditions and prevent explosions to their compliance with safety standards and high durability, these lights provide reliable and efficient illumination while ensuring the safety of personnel and marine assets. With their versatile mounting options and cost-effective operation, Marine Explosion Proof Lights are an essential lighting solution for various marine applications.